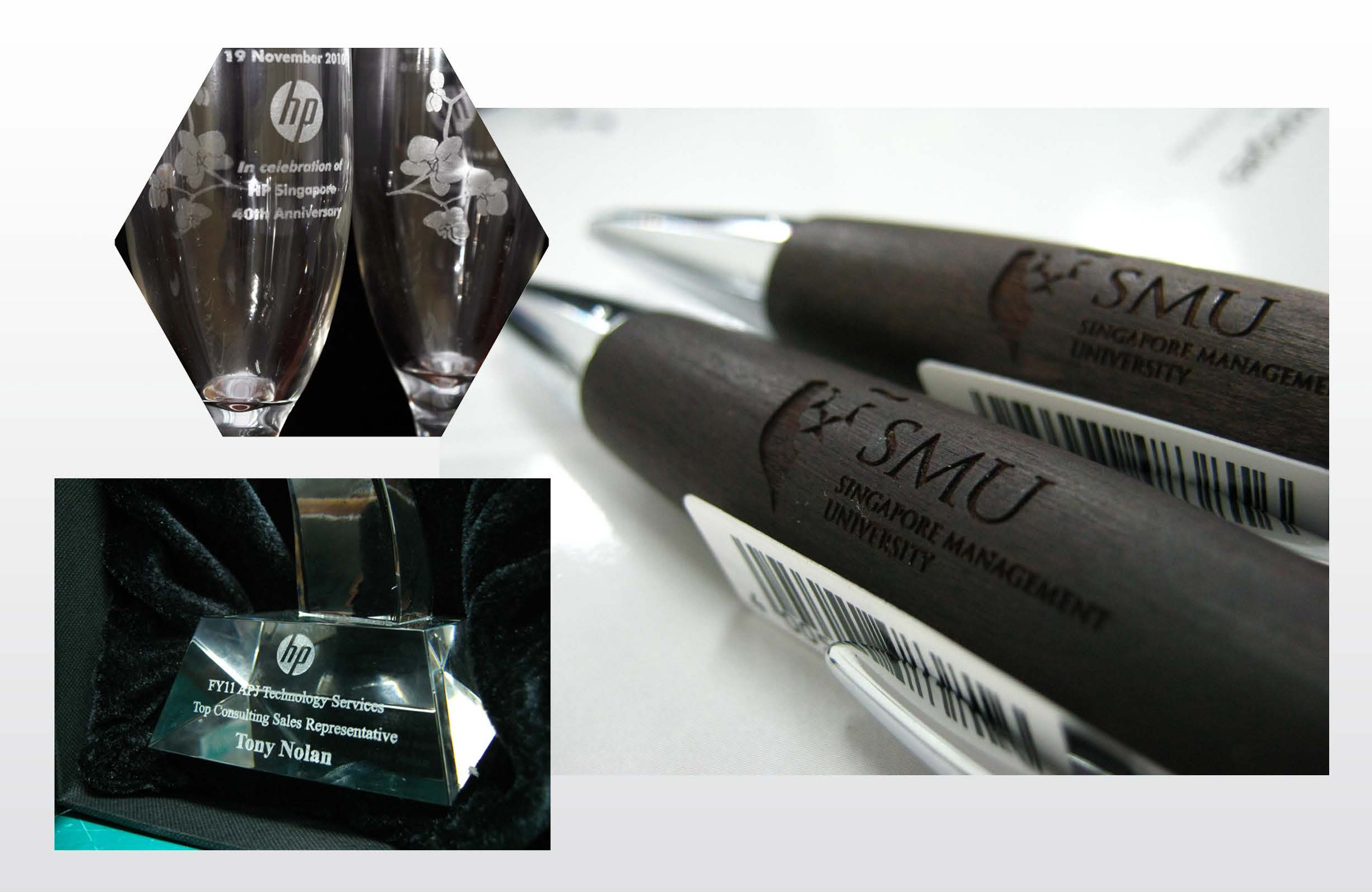 Looking for more personalized and corporate gift ideas?
We start you off with a wide selection from the most wanted gift categories and then add your personalized greeting or message using our high tech laser engraving technology.
We offer of engraving on most engravable gifts. All engraving is completed in-house by state-of-the-art computer laser engraving machines.
Using a beam light as a tool, our state-of-the-art engraving laser produce non-contact mark which results in less wear and tear on tooling associated costs. There is also less chance in product damage and deformation bringing the best possible quality.
CO2 Engraving
Materials: Leather, Wood, Glass, Acrylic and other organic materials like rock, shell, leather, denim.